ABOUT 
What's Our Story
---
"A Bespoke Branding Agency."
Connecting Dots Guru is a one-of-a-kind, boutique, branding agency based in NYC. Filmmaker Sue Zarco Kramer is the founder and creative force behind the creative shingle. Our work is funneled through a filmmaker's lens and screenwriter's pen to brand companies and individuals through a very unique point-of-view. Our cinematic-storytelling approach using words, design, media and visuals is unparalled.
WHO WE ARE
Bespoke Brand Identity
---
"We are an image and message-making studio"
We are creative disruptors who do not follow the trends but instead are trend setters. We help create and manage brands with a fresh approach. We listen intently to our clients needs and in return, formulate a diverse, artistic, story-driven formula. All messaging, starts with a story, and we make sure that your story, like a screenplay, has compelling themes, visuals and messages. Our team consists of designers, writers, filmmakers & photographers who are all "gurus" in their fields. We are responsible brand activists: designing for all and firmly believe in giving back and paying it forward. We donate a portion of every project to different charities that propel a more inclusive world.
SERVICES
Guru Magic
---
"A full-service creative station"
Brand identity • Web Design • Brand Strategy • Brand Management • Storytelling • Copywriting • Brand Therapy • Online Shop Design • Logo Design • Name Branding • Social Media Marketing • Media Content • Directing • Photography • Videography • Package Design
Areas of focus are
Wellness • Inclusion & Diversity • Travel • Fashion • Arts • Entertainment • Education • Entrepreneurs • Female Empowerment • Start-Ups
BRANDING TOOLS
Storybooks
---
"A one-of-a-kind marketing invention."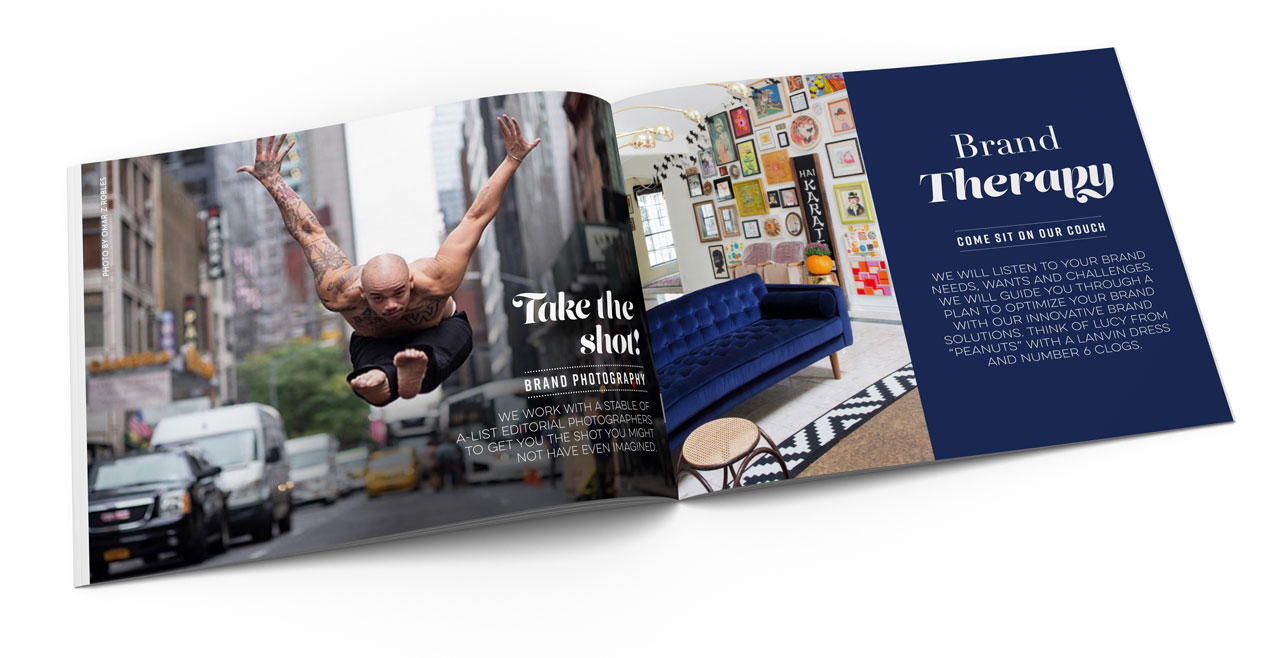 ---
"All businesses need a tool to tell their story."
We have created a new marketing invention!  We created a branding tool that does not exist on the market. It is a bespoke, artistically-designed digital flip book that tells the story of your company ethos in an exquisite new format. We have found that many people find websites too daunting. Therefore, our "Storybook" is the perfect tool to show clients your company ethos in a smaller, time sensitive, ultra-chic manner. You can easily share your digital Storybook in an email, on your iPad, projected in a conference room, at a trade show or on your lobby display or kiosk. Your Storybook will give your clients a beautiful, highly stylized, well written, view of who you are, what your story is and what you do. All Storybooks are created specifically for YOU through our unique filmmaker's lens and screenwriter's pen.
FOUNDER
Sue Zarco Kramer
---
"Sue Zarco Kramer is an empowerment ambassador. Her vision is filled with gale force winds to make any company or project soar to it's highest potential."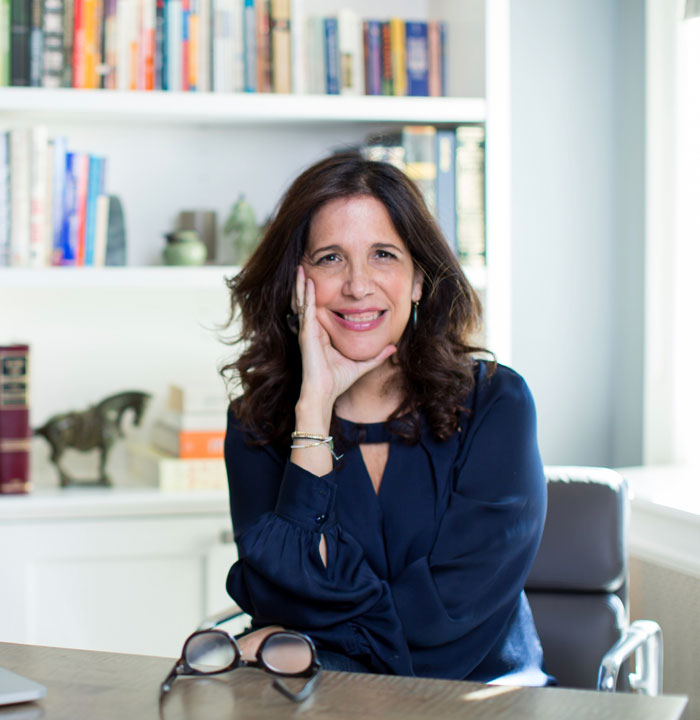 Sue Zarco Kramer is a multi-hyphenate talent. She is an accomplished Filmmaker, Screenwriter, CEO & Creative Director who wears the title of Creative Disruptor and Chief Visionaire proudly!
Sue attended UCLA Film School winning the coveted "Jim Morrison award for best film." She has written extensively for almost every Hollywood studio under her Bella Films banner. Her directorial debut feature "Gray Matters" executive produced by Alexander Payne is now on Amazon Prime. Referred to as an "actor's director" who speaks "artist" fluently, Kramer is known to discover and attract A-list talent. She has worked with everyone from Julia Roberts to Ellen Degeneres, Sissy Spacek, Alan Cumming, A$AP Ferg, Blake Lively, Billy Porter and more. Kramer continues to write and be a contributor to numerous magazines, podcasts and literary journals. She has directed and conceived critically acclaimed campaigns for numerous brands & causes.
As a proud Latina activist, Sue created the 2021 "Be Dope. Vote" campaign & platform. Voting initiatives are a passion for Kramer who co-chaired the 2008 Creative Coalition Presidential Delegation and created the YOUVOTE campaign—a star-studded PSA designed to ignite voter awareness for the Obama election seen by millions. In 2016 Sue co-chaired "Go Ghana Girls" raising awareness and money, sending under–privileged girls to University in Africa. In 2018, Sue directed and conceived of the three-tiered "Erase Hate" campaign for The Matthew Shepard Foundation and The Tectonic Theater Project bringing awareness to LBGTQ hate crimes.
A design visionary; Sue has been called a "color guru" for she has predicted powerful, brand color trends over a year in advance.
In March 2022, Sue was chosen to be one of 40 influential women for Outfront Media's nationwide "HERSTORY" campaign celebrating diverse, badass, women making impactful, change in the world.
Connecting Dots Guru runs in full throttle as Sue continues to direct and write for TV & Film.
FILM REELS